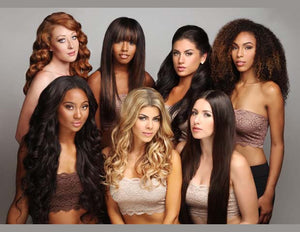 BOSTON A-LIST'S WINNER FOR BEST KERATIN STRAIGHTENING SALON
Boston's best for Wigs, Hair Extensions, Men's Hair Replacement and the Man Weave.
SCHEDULE AN APPOINTMENT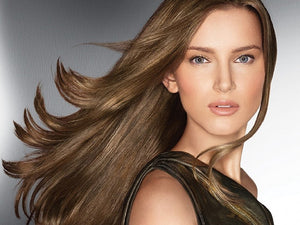 Let's talk hair extensions
Our slogan is "Change Your Look, Change Your Life." And, there's no bigger impact than changing your look with hair extensions. So, if you get them for more length or fullness, you in-turn get more confidence and power. Yes, I said it - power! Whether for the look you've always dreamed of, for the pictures on your very special day, for thinning and hair loss or if it's "just because", you're going to love the way they change your life.
LEARN MORE ABOUT EXTENSIONS HERE
LET'S TALK HAIR SMOOTHING
Changing your thick, curly and/or frizzy hair and making your life a bit easier, isn't always such a huge ordeal.  Sometimes, it's just a matter of tweaking what you already have and just making it more "manageable". That could mean using a less harsh Keratin or Glycolic Treatment to soften and loosen your curl pattern.  Or, it could mean using the right product, technique and tools to properly chemically relax your tresses. No stress - we're curly hair experts!
LEARN MORE ABOUT HAIR SMOOTHING HERE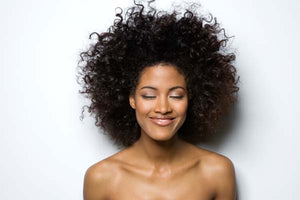 Let's talk Male Hair Replacement (aka Man Weave)
Millions of men experience hair loss, but we have the perfect solution for you. Our male hair units are meticulously customized to match your hair style and texture. Whether you're facing balding or dealing with hair and skin conditions, our hair replacement systems provide a natural-looking full head of hair. Our primary objective is to ensure that you leave our salon with the confidence you deserve, knowing your hair has been beautifully restored.
Learn More About Man Weaves Here
We Are More Than Just Hair
---
Over 50 5-Star Reviews (and counting)
"The best of the best!"
Lance is the best of the best! I have difficult textured hair and he has treated and cut it for several years. He keeps my hair looking stunning and easy to take care of. He is truly the most knowledgeable and talented hair stylist I have come across.
Harper Hubbeling
"Amazing at what he does!"
My hair has never looked so silky and strong. Not everyone can get my texture right, but Lance at Hair Sessions, Inc. is AMAZING at what he does.
Tabitha Brown
"Works with all hair types"
Lance is an excellent stylist and works with all hair types. He crafts a sophisticated and polished look that is unique to you - no cookie cutter styles! He has also designed his own line of hair care products that are fabulous...
Karen Mapp
Blog
---
So, you've decided to take the plunge and explore the world of hair extensions. Congratulations! Whether you're aiming for luscious locks, extra volume, or just a fresh style, hair extensions...
Hey there, lovely folks with lusciously thick, curly, and frizzy hair! We know you're all about embracing your unique mane, but let's be honest, it comes with its own set...
"Bald is Bold", but who doesn't want more, right?! Hey there, fellow dudes! In a world where hairstyles can make or break your confidence, we're diving headfirst into the epic realm...